I Am a Child of God bottle cap printable – For a necklace or Zipper pull
This is a cute idea I saw on Facebook from http://www.facebook.com/babybooksandmorebyamy, she sales them, so if you want to buy them done go there!!
Here is a great source for the bottle caps

http://www.etsy.com/shop/fizzypops?section_id=7588748&page=1
I figured some would like to make them, so I have added some 4 x 6 images with the image on them, I made this to print a photo store, since using this much ink would get pricy! So download them and send them as a photo then
use a 1″ circle punch to cut them out! I used double sided tape to hold them on to the bottle cap, when I made some for the young women (Stand Ye In Holy Places Necklace ) then added the clear bubble top ( I need
to go find mine and see what they are really called )
Anyway I hope you enjoy!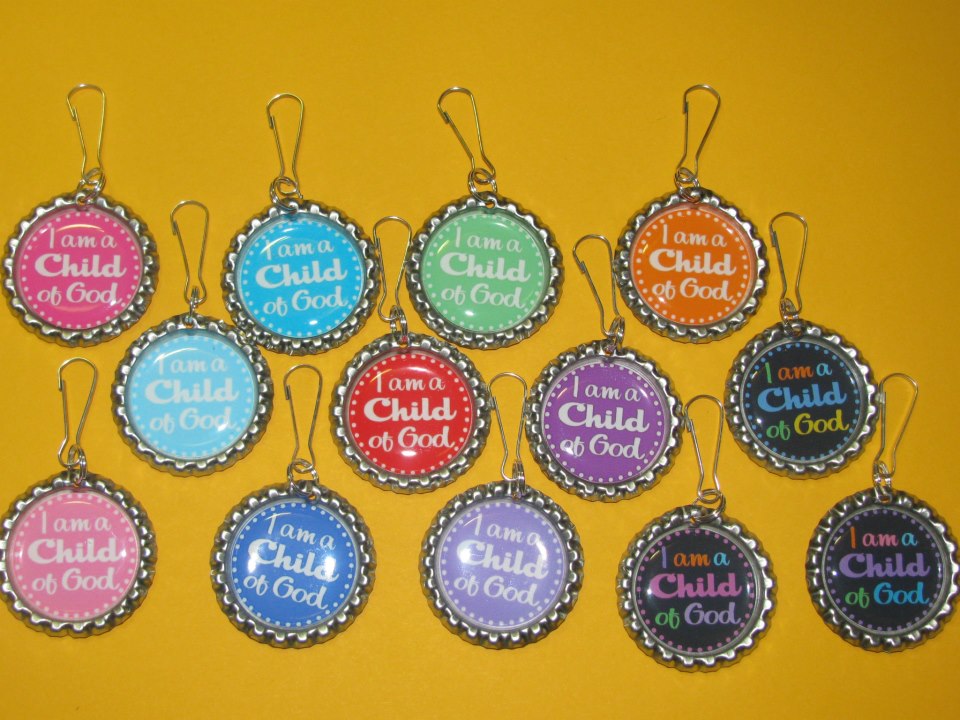 ---
To download these, just click on the image you want, then save that image, that is the high quality image, and will print as a photo nice!
NOW IS SPANISH TOO
{AG rootFolder="/images/" thumbWidth="150″ thumbHeight="150″ thumbAutoSize="width" arrange="name" backgroundColor="ffffff" foregroundColor="808080″ highliteColor="fea804″ frame_width="500″ frame_height="300″ newImageTag="0″ newImageTag_days="7″ paginUse="1″ paginImagesPerGallery="40″ albumUse="1″ showSignature="1″ plainTextCaptions="1″ ignoreError="1″ ignoreAllError="0″ template="listed" popupEngine="slimbox"}Primary/2013/bottlecap{/AG}