This is a cute idea I saw on Facebook 2 years ago from http://www.facebook.com/babybooksandmorebyamy, she sales them, so if you want to buy them done go there!!
Here is a great source for the bottle caps

http://www.etsy.com/shop/fizzypops?section_id=7588748&page=1
I figured some would like to make them, so I have added some 4 x 6 images with the image on them, I made this to print a photo store, since using this much ink would get pricy! So download them and send them as a photo then
use a 1" circle punch to cut them out! I used double sided tape to hold them on to the bottle cap, when I made some for the young women (Stand Ye In Holy Places Necklace ) then added the clear bubble top ( I need
to go find mine and see what they are really called )
Anyway I hope you enjoy!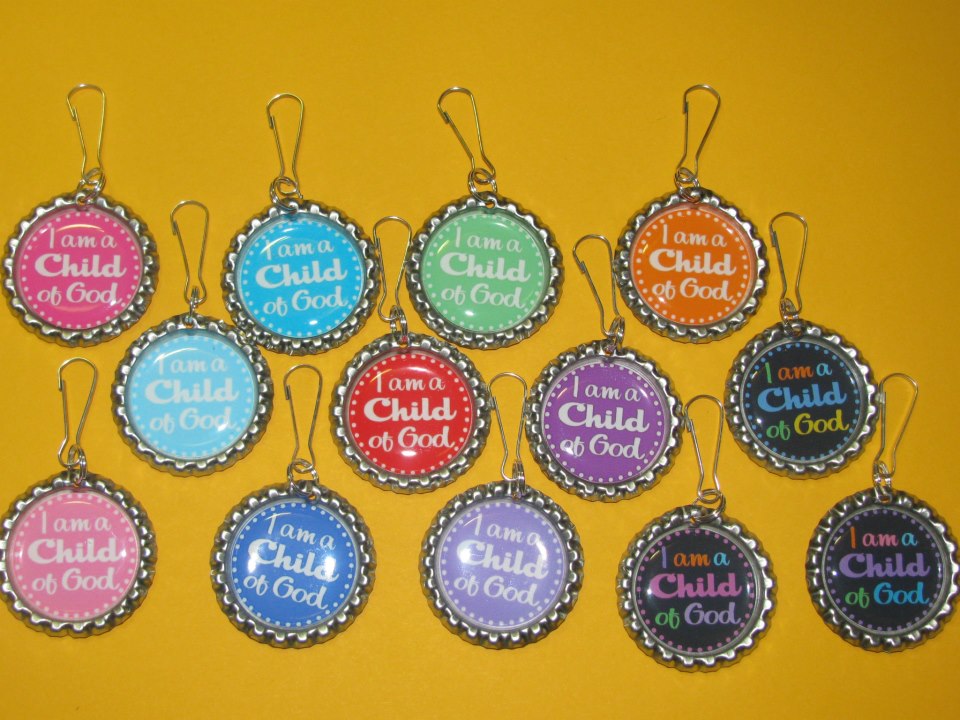 Downloading an image or file - Make sure you download the from the link below the preview images!
---
You can pick from different colors and 3 different looks, please click on the download link to go to the download page.