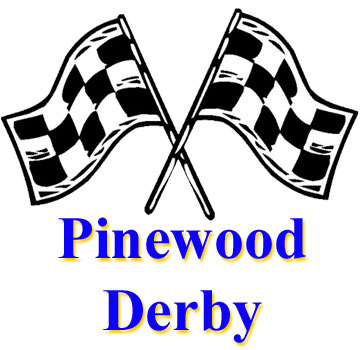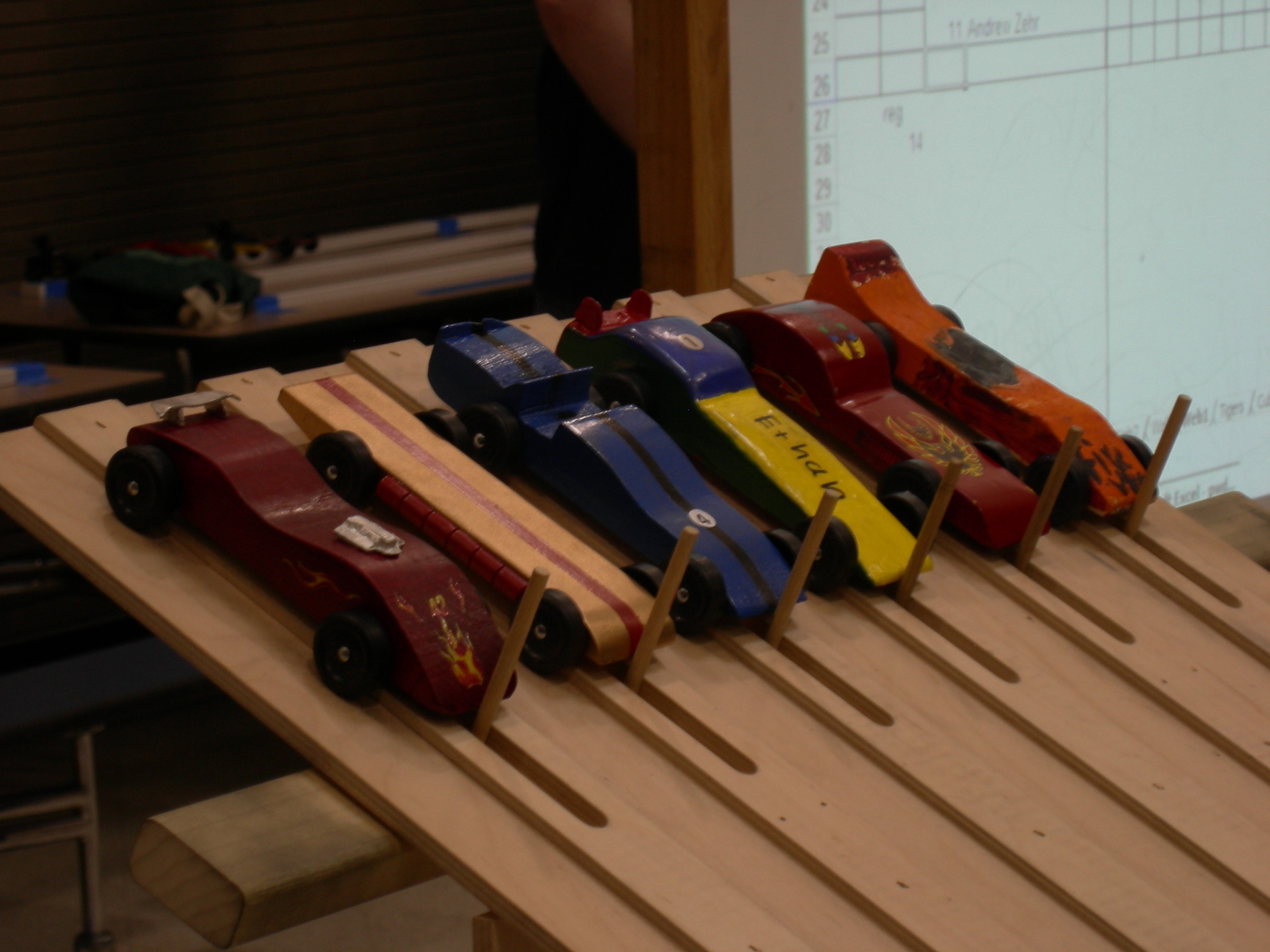 This fun filled event is normally held on a in January. Cub Scouts work with their parents to craft hand carved blocks of wood into racing cars (from a kit). These cars are raced on a track against other cars within the Pack. Awards are given on a Pack and Den basis. A committee is formed in advance of this event to plan and prepare for this fun event.
My Thoughts
The Pine Wood Derby is one of the funniest events in our Pack, we do it up "right"!! We decorate like you are at a car race, with the black and white flags etc. We have hot dogs, popcorn, nachos. sno-cone we only have water to drink, of course they are free. This way we can start earlier since we provide dinner, and it keeps the atmosphere light and fun. The little brothers and sisters love it, since they can eat all night long!
We try to have the Pine Wood derby outside in the church parking lots,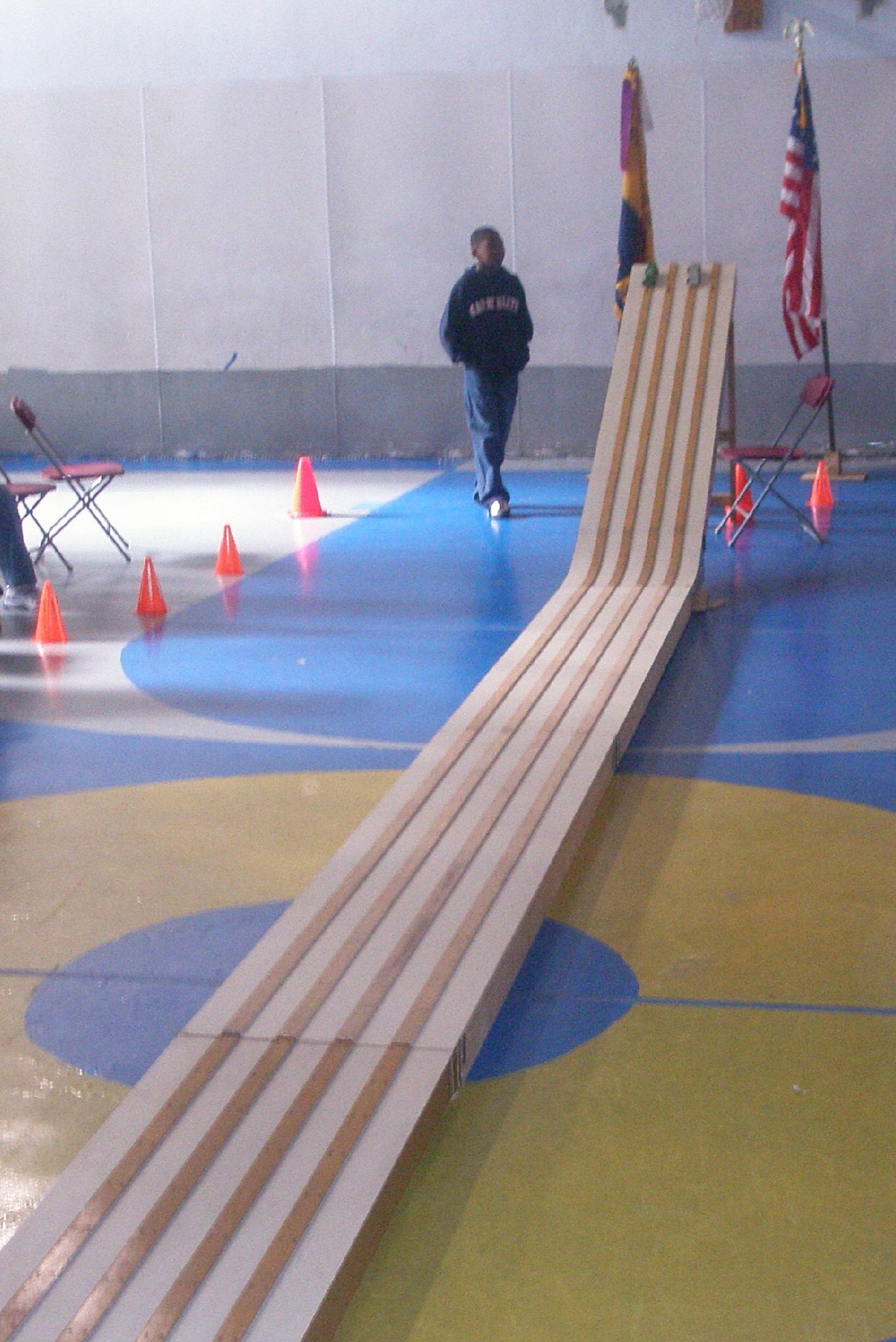 (depending on weather, see we can do that we live in AZ and in March it is great weather) it helps keep the mess out of the hallways and all over the church, clean up is a lot easier! If you have to hold it inside, may I suggest you block all but one door, (of course not in a permanent way, just some paper across the doors saying use other doors, so they can still be used for emergency's) the one door you have open can be the one that leads to the bathroom and kitchen, block off the hallways from just pass the bathroom and just pass the kitchen in hopes kids will not run around the building, this will also help and keep popcorn mess in only one area.
When each boy checks in their car, we give them a Pit Pass, we number it, the same number there car is,
and we can use this number in the line up, instead of names, it makes it easier! The boys love these,
I lamented all of them, punched a hole and put yarn through, they would where them around there neck!
No one is allowed in the "Pit" without their pit pass, it helps keep out unwanted fathers and kids!