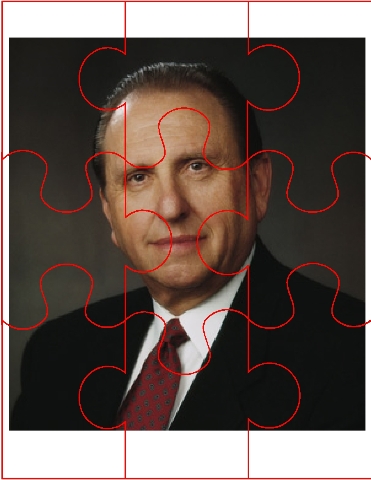 You could call it Mystery Mom, or Mystery Dad in honor of Mother's or Father's day.
Just get a picture of the "Mystery Person" (church leaders, local leaders, parents, children, teachers scripture heroes etc) Place the picture of the Mystery Person in a Page protector, then on top on the page protector cover it with the puzzle pieces. I have included a blank 9 pc puzzle. Just print and cut out.
Then have the kids sing what ever song you want, (for mothers day it could be mother's day songs) before you begin, you tell then the child who is singing the best (sitting up in their chair, smiling, singing nice etc) then they get to come and pick a puzzle piece off the "Mystery Person" you keep going until someone has a guess of who it is.
If you are doing a Mom or Dad you can always use a family picture, it is fun for the kids to see the whole family.
Have fun!