**WARNING**
I have had a few people email me, very upset over this idea. I can understand why! Please note that if children see this and see it with candy in it, and eat candy out of it, they may think that all pill bottles hold candy.
For that reason (and its easier to get this bottles) I have chnaged the bottle I use. I ordered these new bottles from Amazon, here is the info, I ordered, Polystyrene Plastic Snap Cap Vials: 12 Drams (1 1/8″ x 2 5/8″): Pack of 25
http://www.amazon.com/gp/product/B007A2KBV4/ref=oh_aui_detailpage_o00_s00?ie=UTF8&psc=1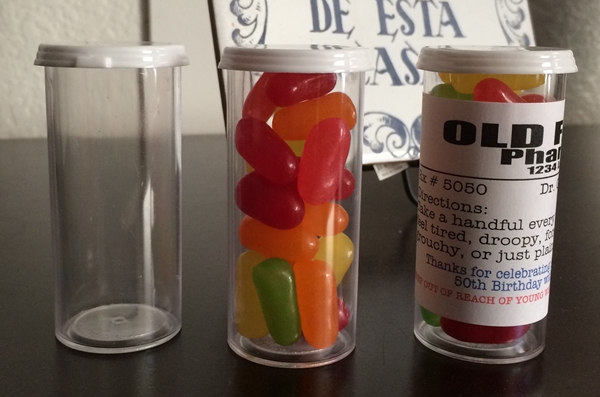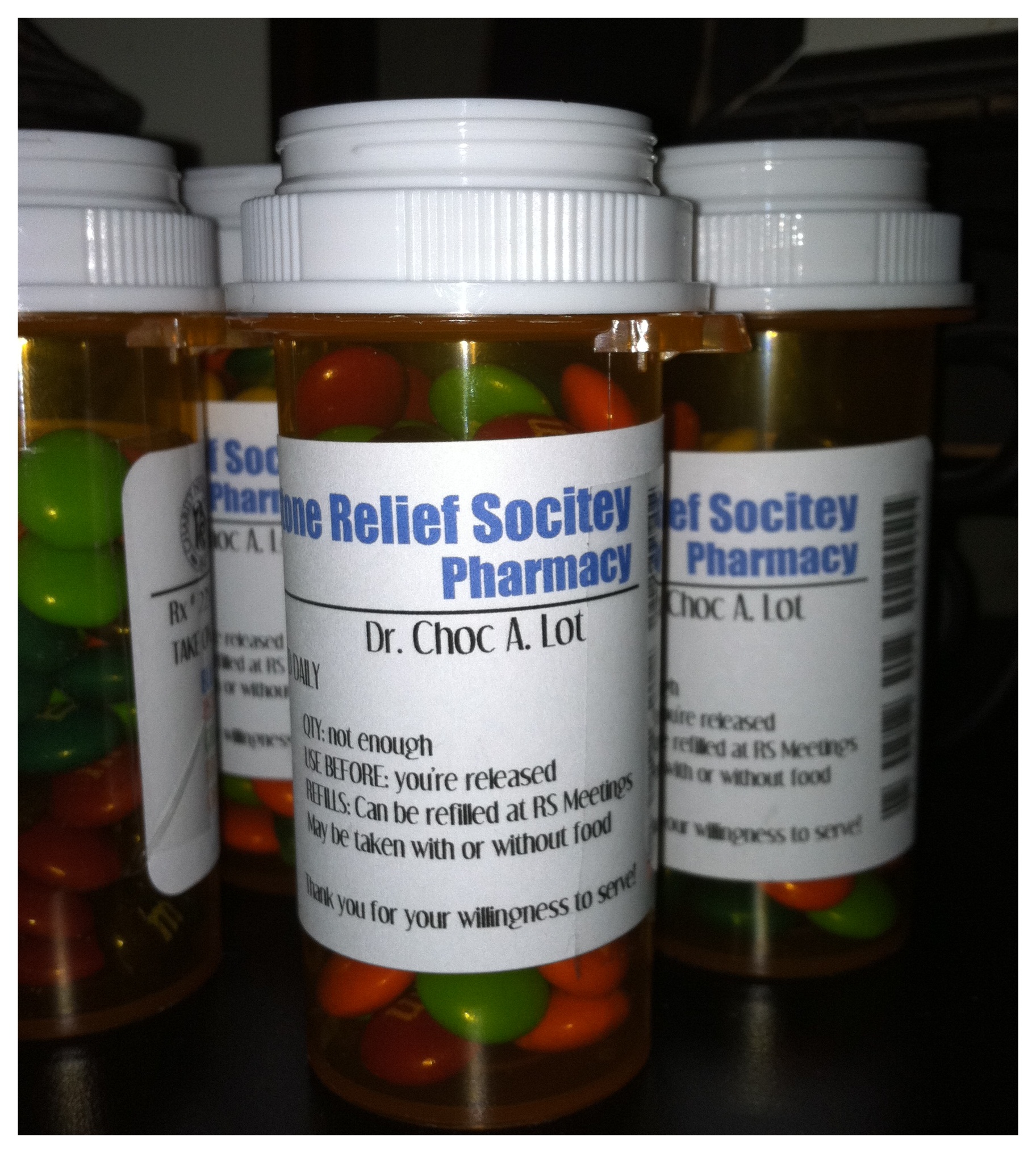 We used this for a appreciation gift idea for all the sisters in our ward who hold a calling and do not attend RS on Sundays, we wanted them to know we think about them and appreciate all they do for our ward.
They can be used for all different areas. I have label for Primary, YW, RS and Seminary.
They are our "M&M" pills, I was able to get some empty new pill bottles, along with lids from Walgreen's for 10 cents each. I then filled each with some M&Ms. You could use Skittles also. If you put skittles in it you will need to change the Dr's name from Dr. Choc A Lot to something else.
I then made up a prescription label specifically for the them and taped it onto the bottle. Our sisters loved it and thought it was a great idea. We are encouraging they get refills by attend our monthly Additional RS meetings.
Download