Lantern Filled with seasonal items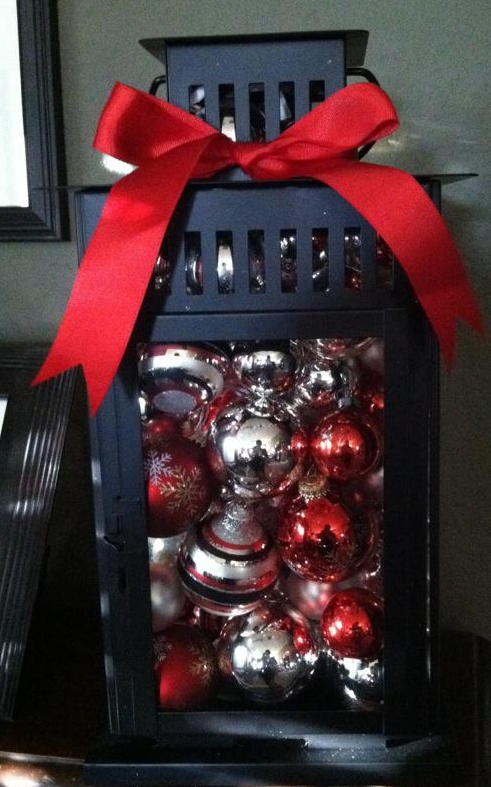 So this is something I made a few years back, I made one for my sister, just a smaller one, and she loved it. They acutally made it in their ward this year, so I thought I would share this idea.
Is not a new idea, I have seen it all over Pinterest, here a few I saved.
The Lantern from Ikea, there are smaller ones and big ones
This info is uptodaye as of 10/18/2013
Large one
BORRBY
Lantern for block candle, black
Product dimensions
Length: 9 ½ "
Width: 9 ½ "
Height: 17 ¼ "
Smaller one
BORRBY
Lantern for block candle, black
Product dimensions
Length: 6 "
Width: 6 "
Height: 11 "
I dont have great instruction for this, I am going to make another one in the
next couple days, so I can tell you about how many of balls it takes, I can tell you thinks, ITS A LOT OF BALLS!!!
I used 2-35 white light strings ( you can use what ever amount you want), when you get the lantern ( at least this one) you have to put it together, so before I put all the sides one I fished the cord for the light up into it ( see picture )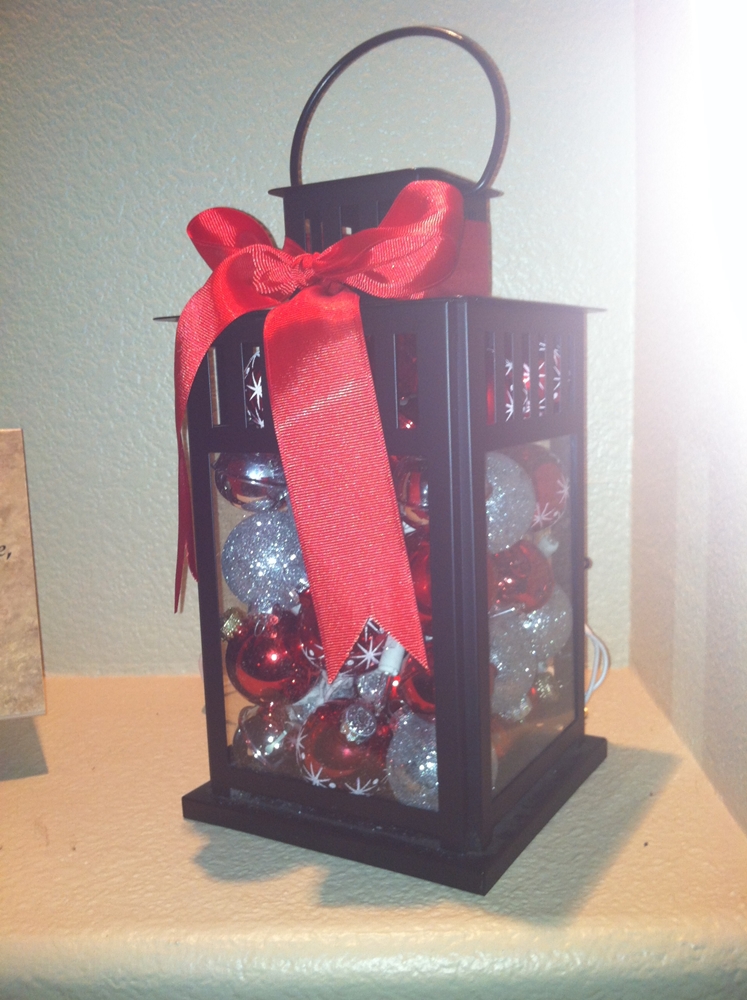 After getting the light in it, I just added waht I wanted in it, I started with Christmas, so I used Christmas balls, you can see that by the pictures, I also picked up pink ones for Valentines, no pictures of that one. For fall I bought a bumch of the wicker balls (that is the other picture) you can buy them on the cheaper side at Ikea too. But you still need a TON.
Also thought is you use the small lantern you will need a lot less.
Here is a picture of the small lantern, then below are more pictures of the large one.