This temple picture is one I did at a RS Craft day, the print was bought from a lady in the area, it was printed out on photo paper, we then spray glued it down to the wood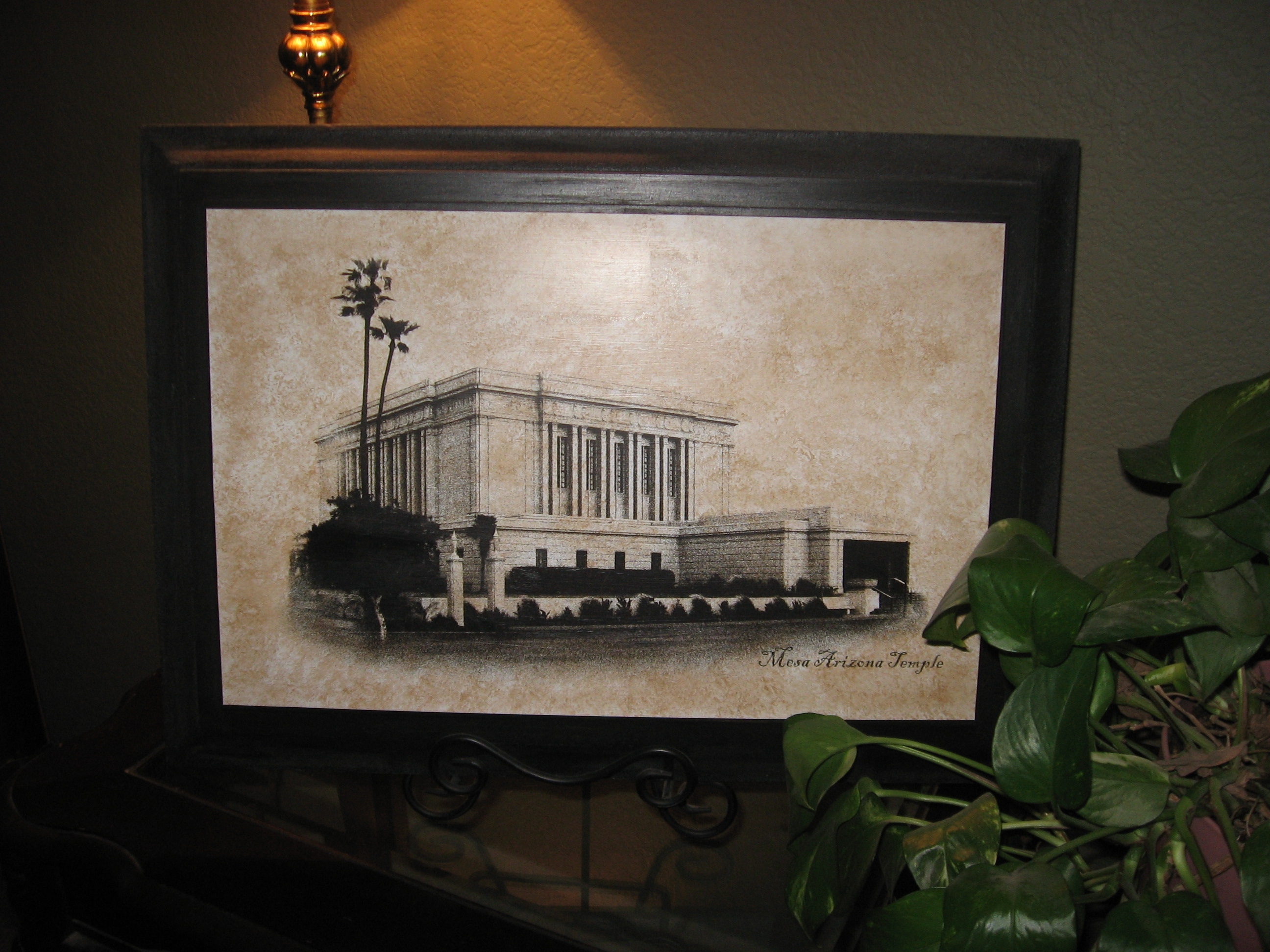 and then sponged the photo, we used a ink. Then we decoupaged it to told it down. Obviously we painted the wood black, the wood is also a MDF the routered with the fancy edge. They had also I am thinking glued (liquid nails) a piece of Masonite as the last layer, which is what the photo was glued too, does that make sense?? I hope so! Ok so I found more info on how to do this picture, here is the written info I found.
The black paint we used was Behr semi gloss in Lamp Black  but you could also use acrylic craft paint.  We just needed a lot!
The ink that you spray comes in a dried form like coffee grounds.  It is called Walnut Crystal Ink and I had to buy it off of ebay.  I typed walnut crystal ink in google and it came up on ebay and was 5.00 and 2.00 shipping.
You cannot buy it anywhere around here.  The store that sold it is out of business.  I tried calling everyone that I could think of.
The white texture stuff that we put on last was purchased a Michael's and is called Golden gel medium, extra heavy gel gloss.
Then of course the spray adhesive and the crystal clear top coat.
Here is another one we just did for a RS craft day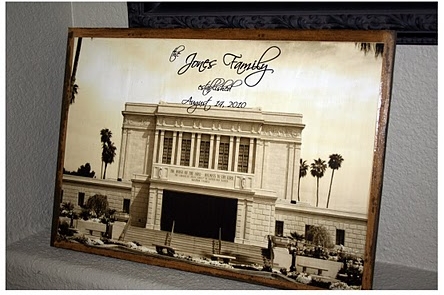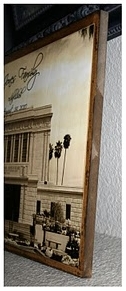 This one is very simple, this was a high quality image that everyone had printed at Costco (or some where like that) they had printed the writing on it before they sent it to the printers.
We modge podged the picture on mdf wood, light on the modge podge and after it dried we put a stain on it which we wiped off after 3-5 minutes. The picture is a little sticky for a couple of days before it dries.
I do have different temple pictures, that have been given a antique look, some have writing on them, but not all are a high enough resolution. But you can look at what I have. Sorry I don't have all the preview pictures up yet.
This is another GREAT site to get some great temple pictures! http://cariosbornephotography.zenfolio.com/
Click to view all temple picture I have