Thanks to Linda L from OH for sharing this great idea
I did a "VT Conference" in a Sunday RS meeting.  We had the YW/YM teach primary so those sisters could join us.  I saw the VT Soup labels on cans of soup and liked the idea, however, a sister had donated about 30, trial size, Vaseline Intensive Care (I give you this info because this fit perfectly) tubes that I wanted to somehow use if I could.
So using the VT Soup Label idea I improvised and came up with labels for these tubes of hand lotion.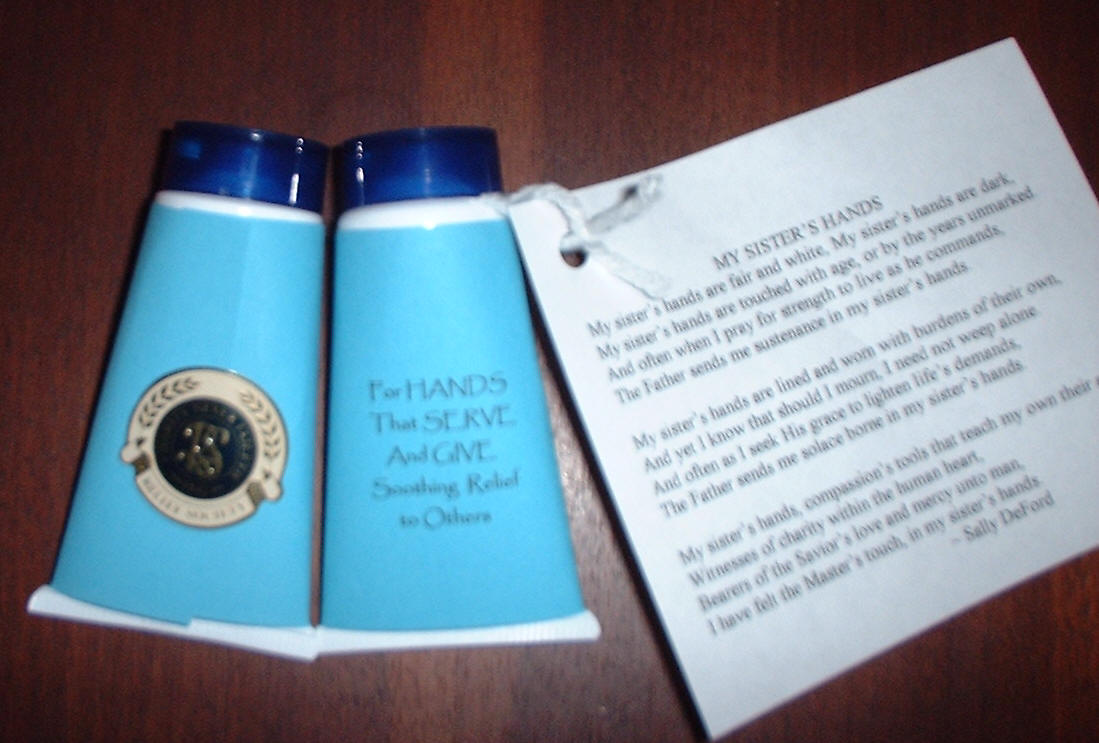 I printed the poem "My Sister's Hands" and tied one to each tube after I had wrapped each tube with a label and attached the ends together on the back with a RS sticker.  The sisters enjoyed receiving these and it said what I really wanted to tell them, and it was useful!
Note that I printed the labels on blue medium-weight card stock.
Page of "labels", that if cut into equal parts fit on the tubes I had Poem by Sally DeFord, that I tied to the tubes – this also prevented the labels from slipping off the top