Our convention was titled Hands of Unity and Love.  Visiting teaching supervisors gave hand massages as the sisters arrived.  Dinner had an Italian theme.  The Visiting Teaching Coordinator reviewed the five points of massage that the sisters received when they arrived.  Our music was provided by a group of eight sisters and was lovely.  They sang "My Sister's Hands."  The president deliver thoughts about the impact and importance of VT.  The 2nd Counselor read the story about the statue in Germany.  Our hand out was a packet with massage supplies (lotion, an emery board, orange stick, and the statue story).  Each sister was challenged to visit their sisters and give them a massage.
Thanks to Susan Kingsley for sharing this idea!!
This is the talk used for the convention, you can read it and get an idea for what was said, but please remember to make this conference your own and add your own personal experiences!
See files by clicking on blue link at bottom of page
Invitation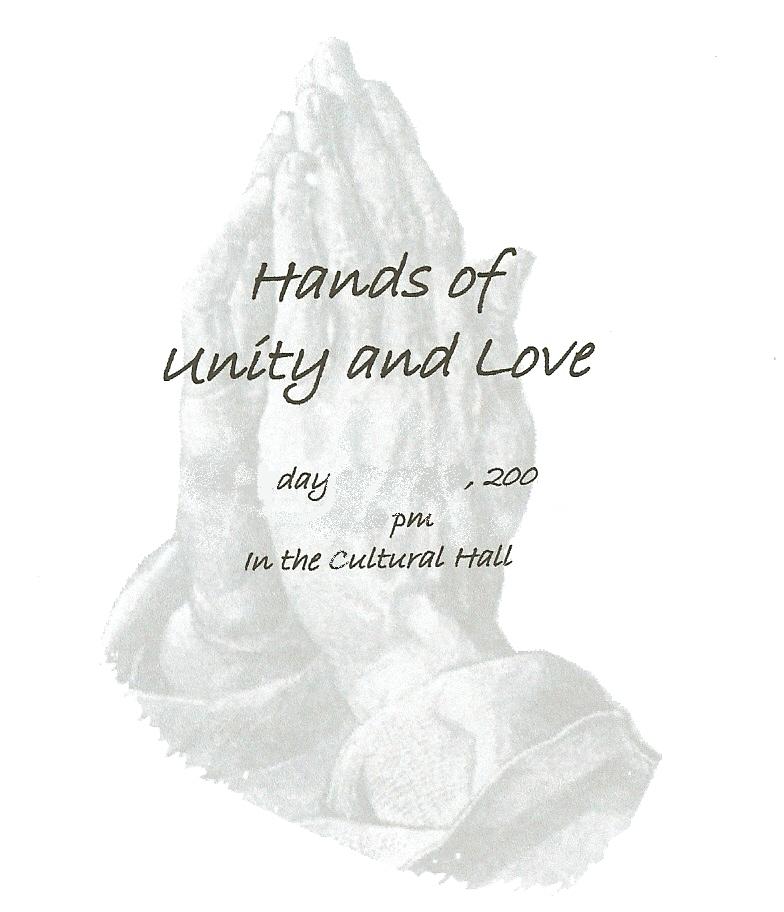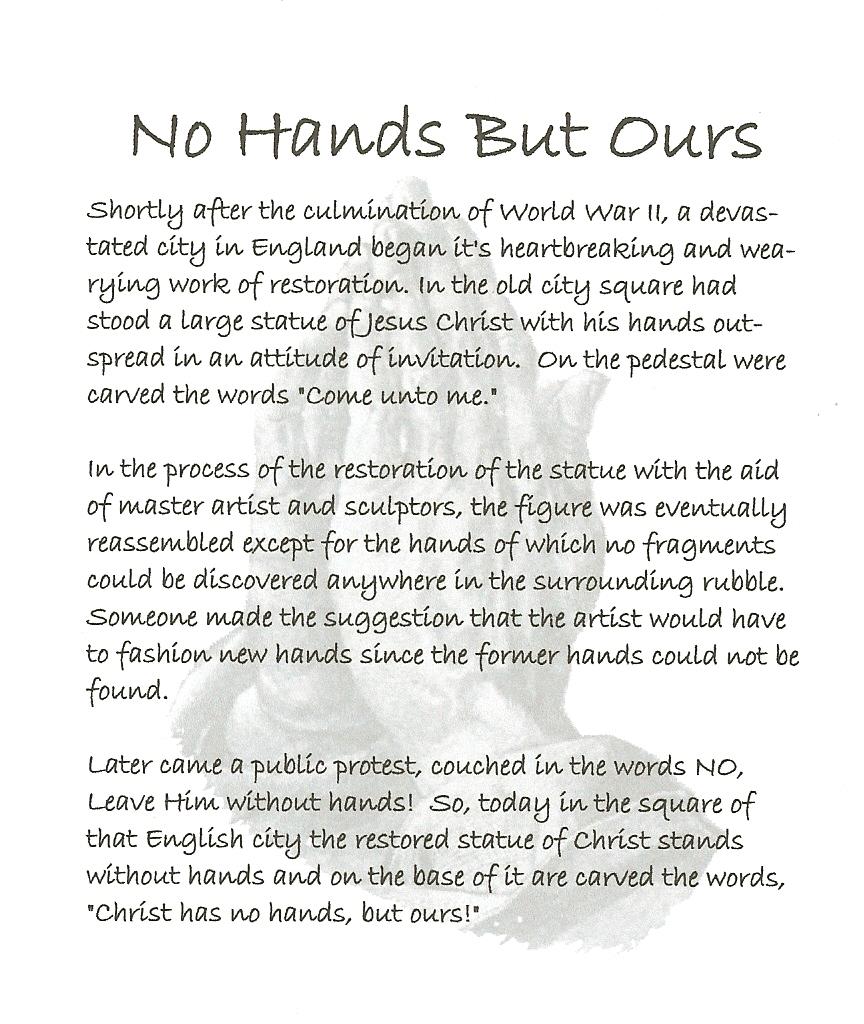 Five Points of Massage
1. Contact – Start with pure intentions, apply lotion
1. Contact your companion to coordinate time to visit
2. Contact your assigned sisters to make an appointment
2. Mobility – Circle three times each finger right then left
1. Go
2. Pray with your companion
3. Relax – Massage palms
1. Life line to keep attached to each other and church
2. Opportunity to become a friend, watcher
4. Blood Supply – Squeeze base to top of each hand
1. Deliver the message
2. Be attuned to the spirit
5. Top it off – finish
1. Finish on time
2. Plan on coming back
My Sister's Hands from Defordmusic.com