Follow the download link below to see a couple Tri-folds that can be used as handouts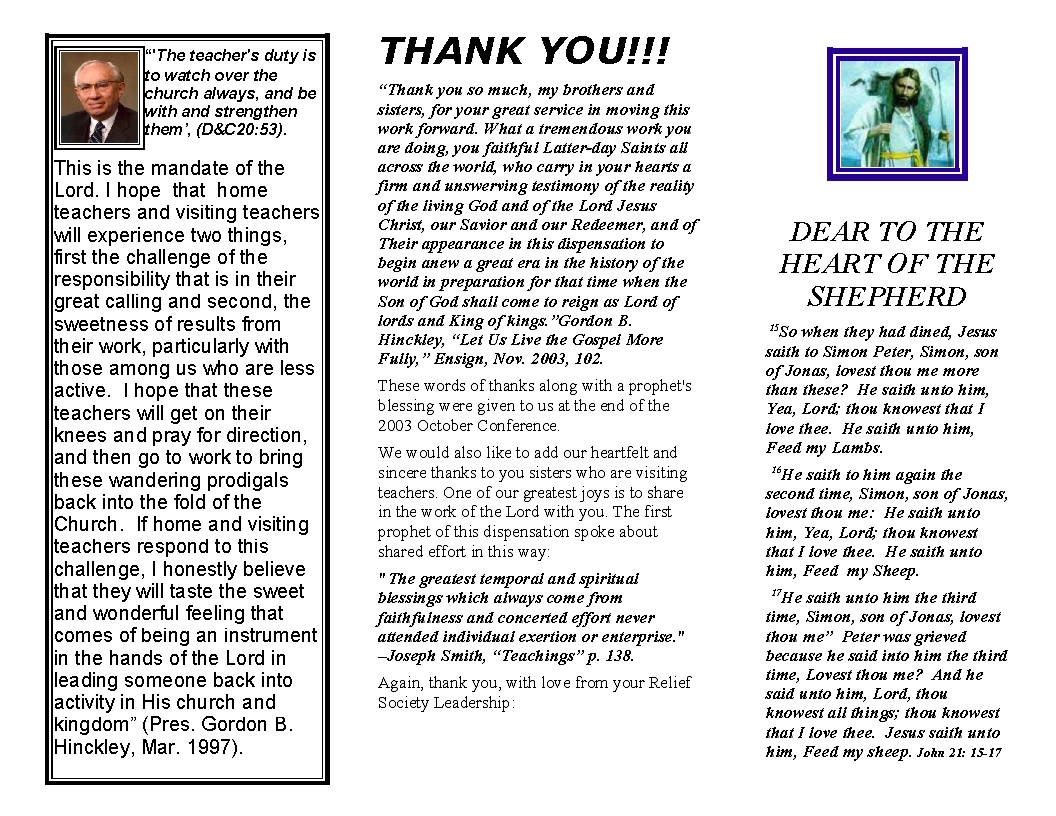 Download
The info in one of the tri-fold is gleaned from all over so I can't feel good about putting my name on it.  We used it for our conference last year and our theme was Dear to the Heart of the Shepherd.
I forgot to indicate that the center section, that ends up as the back side, (the  THANK YOU! one with the quote by Joseph Smith) is written to have signatures at the bottom. Our RS Presidency's signatures were on the original.
Many, many thanks for your sharing! Sister K. THANK YOU FOR PUTTING THIS TOGETHER AND SHARING THIS FOR ALL TO USE!!