What is Zion?
The Lord commands us to "seek to bring forth and establish the cause of Zion" (D&C 6:6). Zion refers to the Lord's people who are of one heart and one mind and dwell together in righteousness. We can establish Zion by building unity and spiritual strength in our homes, wards or branches, and communities.
Download helps:
Printing an image step by step
Download handouts below by clicking on the link below the preview image and save either the link or the image after it opens.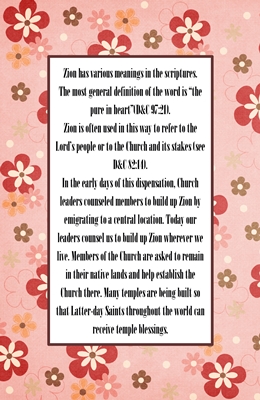 What is Zion 2.jpg2.34 MB
---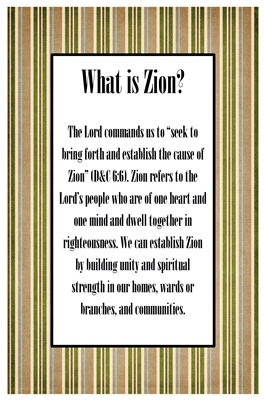 What is Zion.jpg3.89 MB