How can I know my Heavenly Father?
https://www.lds.org/youth/learn/yw/godhead/heavenly-father?lang=eng
We are daughters of our Heavenly Father, who loves us and wants us to draw near to Him. He has given us the opportunity to pray to Him and has promised to hear and answer our prayers. We can also come to know Him as we study the scriptures and the words of latter-day prophets and as we strive to become more like Him by following His will.
---
You can download the handouts here: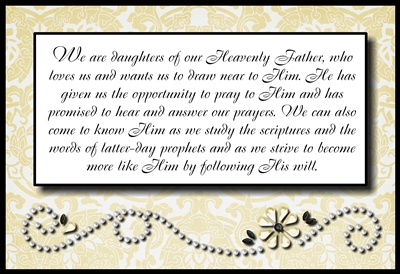 jan how can i know my heavenly father.jpg4.11 MB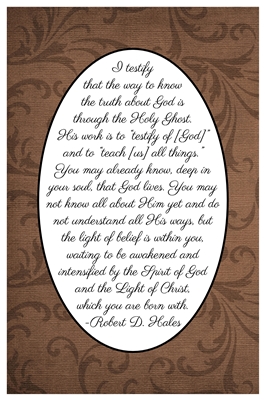 how can i know my heavenly father.jpg4.95 MB