Here is info about a "party" we had recently, as we celebrated our Young Women going back to school.
We were on a very tight budget and I think we did good with not much $$.
I am sure you can come up with more fun ideas on how to decorate.
Here is how the outline went.
Welcome (Prayer opening song etc)
Roll Call
We started with a POP QUIZ
We needed some new info from each girls and a few new girls that moved in recently, so we had them open their notebook, put their name on their paper and we asked them just 6 questions we can can now use later for a spotlight on each one of them. We of course had them hand them in.
Heads up 7-up - we just played a couple rounds of game. It was fun.
Are You Smarter the a Laurel
I started to make this game in power point, but realized it was to hard to do, so we just read the questions, we called it are you smarter then a Laurel to get the "older" girls into it more. A little friendly competition never hurt anyone 🙂
We had everyone answer the question them just asked who got it right. We asked some For the Strength of Youth questions, some primary age questions and some real questions from Are you Smarter then a 5th grader.
I got my questions from these sites:
We asked the Laurels to share "How does the gospel help you as you go to school"
Message from the Leaders:
I just reminder them how important they are, and how they need to remember to stand strong and follow our Heavenly Father. Then I showed the following video, it contains 4 messages from different church leaders
You are Changing the World
Stand up Boldly
I Know it, I Live it, I Love it
Be Strong and of a Good Courage
See below video for more info
I just uploaded this video to my iPad and showed it through a projector that way, you can download the MP4 here or, just show it from youtube.
Download by clicking on the button at the right
Handouts:
I put together this pen, the words printed on the paper are words from the video clip and a few more. We also gave them a notebook and some play dough we printed a label for it that said.


You can find more about putting these pens together at this link:
Download files by clicking on the blue button at the right
Decorations:
We set up the long tables, we wanted them to each have a "desk", we went to the Dollar store and got a a few "classroom decorations", we got name tags for their seat, we got apples for the door, we put their name on them, We made banners, Back to School, Cafeteria and Homeroom. We had a bulletin board with Alumni on it, we got old pictures of the young women leaders when they were in school ( yw ages).
We also hang all the Mormonad's that we got from the library, then I printed out some old printables I had made for a girls camp, we let the girls pick from the signs I made if that wanted to have any of them
Wooden Block Signs - STAND THEME (and more)
Refreshments: (set up in the cafeteria of course) 
We just had little bottle of Chocolate milk and cookies, simple buy yummy.
Pictures of the room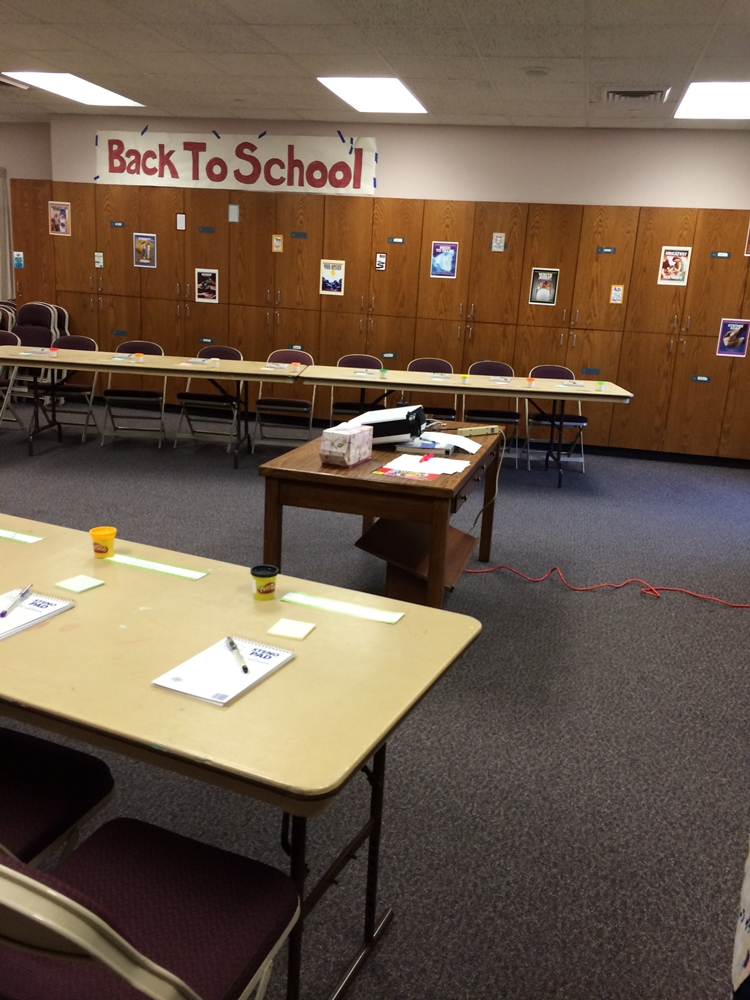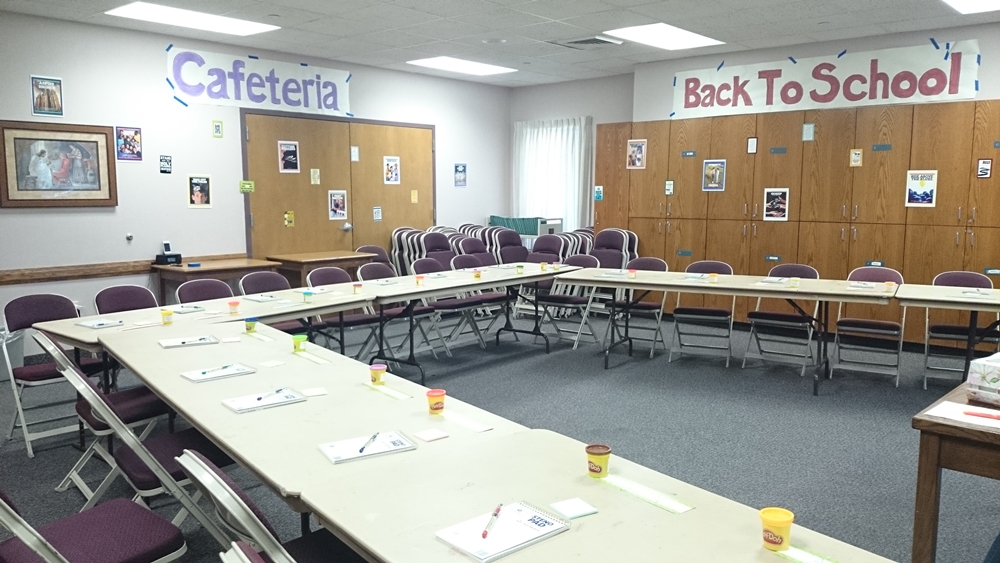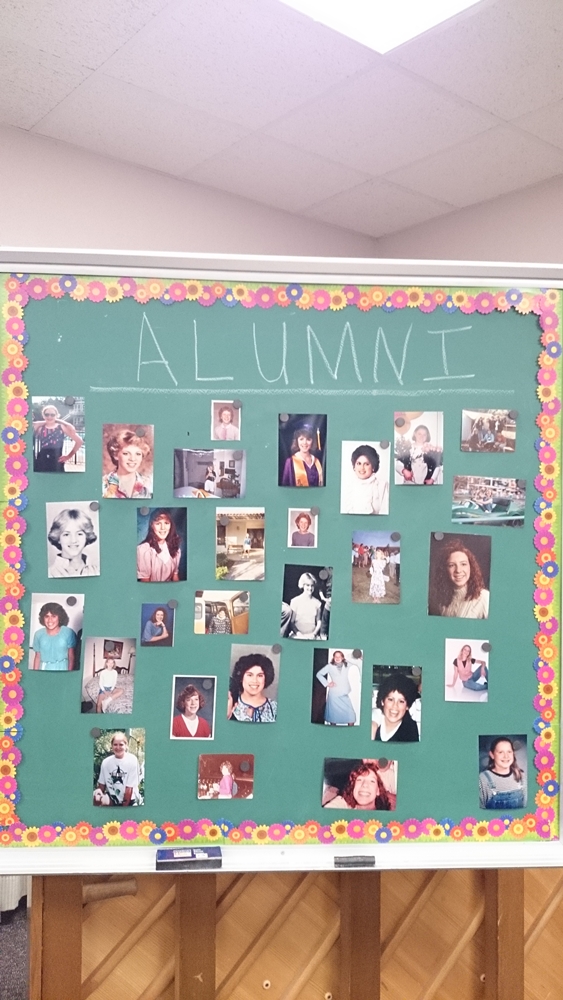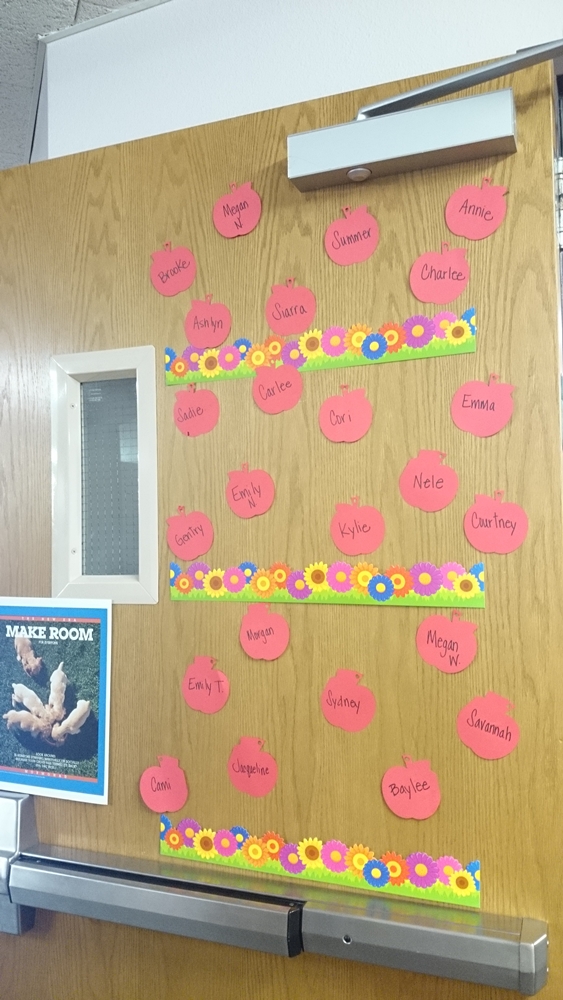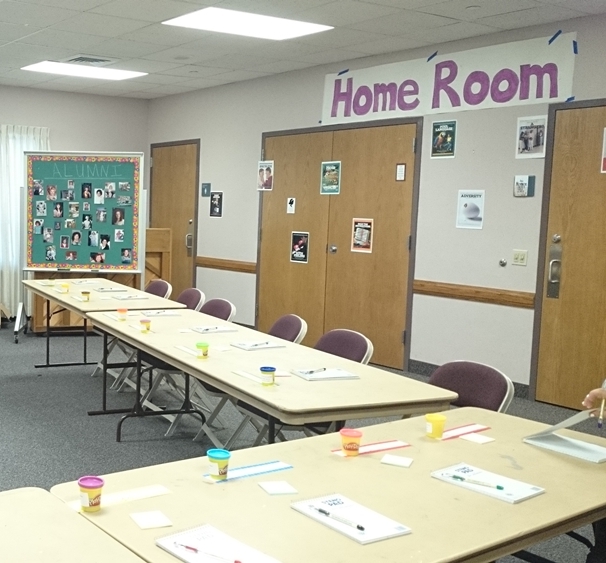 ---