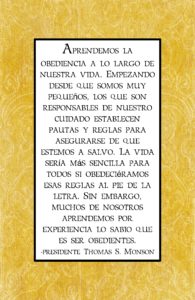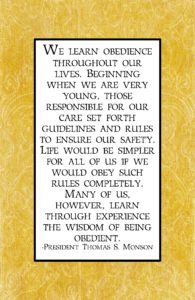 Obedience Brings Blessings By President Thomas S. Monson
A knowledge of truth and the answers to our greatest questions come to us as we are obedient to the commandments of God.
We learn obedience throughout our lives. Beginning when we are very young, those responsible for our care set forth guidelines and rules to ensure our safety. Life would be simpler for all of us if we would obey such rules completely. Many of us, however, learn through experience the wisdom of being obedient.