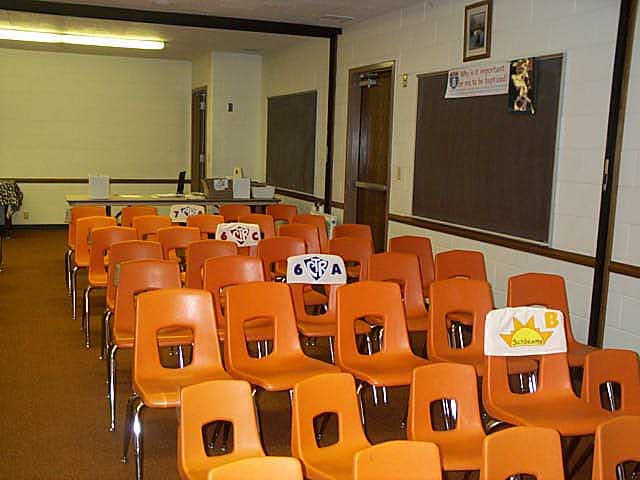 Sorry I do not have a pattern for these, this is just the idea and pictures.
Another thing I have used, is Printable Magnet Sheets, you can send them thought your computer and print pictures and writing on them and then cut them into strips our what ever shape you want and then you stick them on the chair you want, for each class, for up front or what ever, of course that only works on the metal chairs not the plastic ones! They can also be used on the caulk boards. If you have any questions please info@theideadoor.com
Shared by Tessa Palmer, THANKS!!
I just wanted to share with you one way we've implemented chair covers in our primary. We made seat covers for each class but added a clear vinyl pocket (see attached pictures) in which we put a half sheet of printed cardstock with the name of each class and the teachers name. When there is a change in teachers we simply print a new sign and we are set to go! We also use the pocket to put handouts for our teachers as well as their roll each week. They quickly and quietly are able to take attendance while we are getting thru our opening or closing exercises.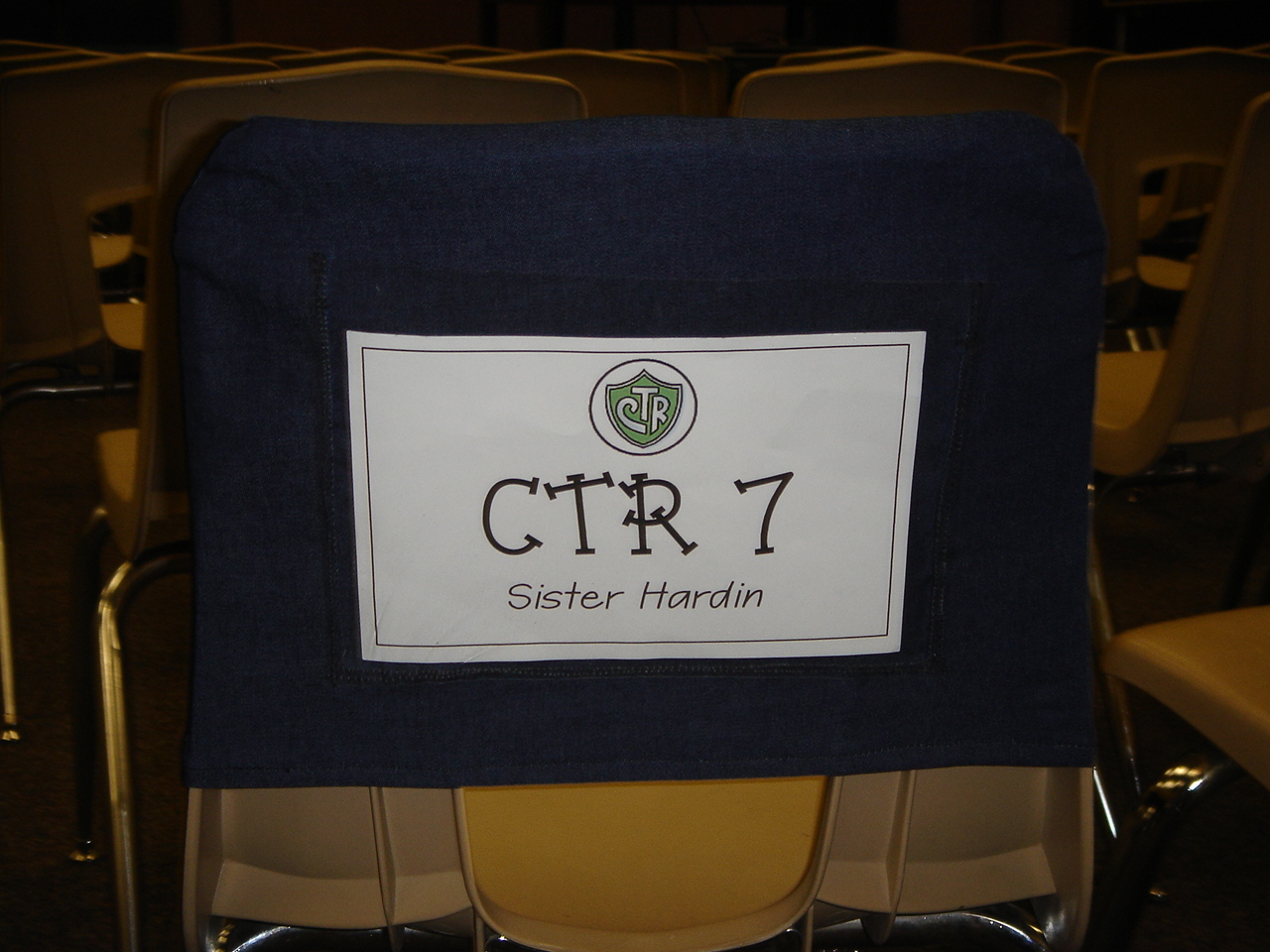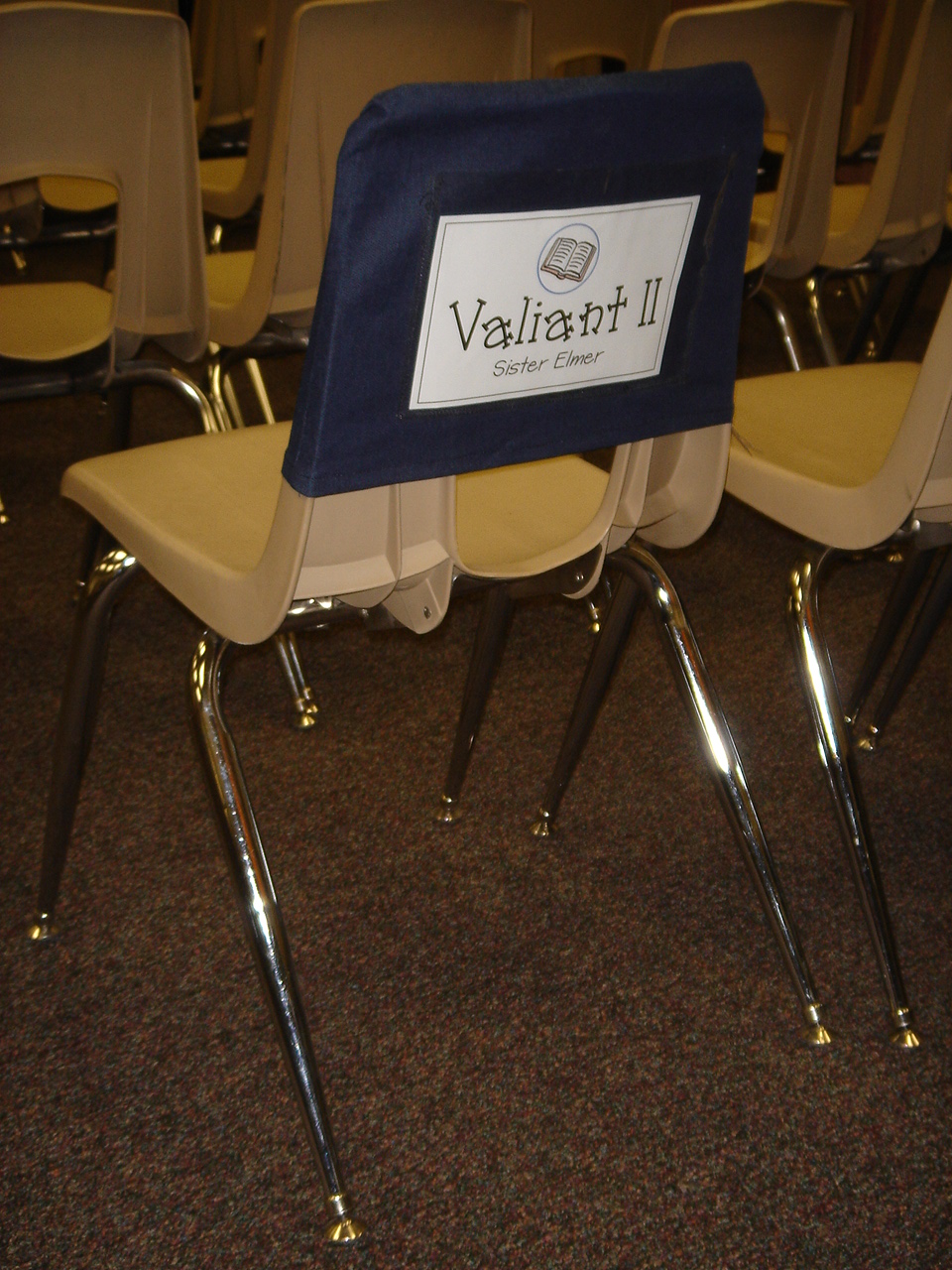 Here are some links to other ones:
http://buildingblockers.blogspot.com/2010/01/primary-chair-covers-check.html
http://cutsewrepeat.blogspot.com/2010/02/primary-class-chair-cozies.html#