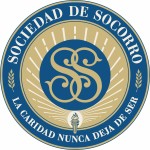 Relief Society prepares women for the blessings of eternal life by helping them increase their faith and personal righteousness, strengthen families and homes, and help those in need. Relief Society accomplishes these purposes through Sunday gospel instruction, other Relief Society meetings, visiting teaching, and welfare and compassionate service.
Our Motto
"Charity Never Faileth" stems from the first Relief Society meeting. The sisters were asked by the Prophet Joseph Smith to assist the brethren "in looking to the wants of the poor—searching after objects of charity, and in administering to their wants." The sisters took this call to heart and became a society devoted to seeking out the poor and needy. (See Teachings of Presidents of the Church: Joseph Smith [2007], 452.)
Beginning in January 2019, elders quorum and Relief Society meetings will be held only on the second and fourth Sundays of each month. These meetings will focus on messages from the most recent general conference. Teaching suggestions for these meetings are found in the May and November general conference issues of the Ensign and Liahona and in the Gospel Library app.
Other changes beginning in 2019 include the following:
First-Sunday council meetings will be discontinued. However, as needed, elders quorums and Relief Societies may use part of a second- or fourth-Sunday meeting to counsel about an important topic.

Opening exercises, in which Aaronic and Melchizedek Priesthood quorums meet together or Relief Society sisters and young women meet together, will not be held.

Elders quorum and Relief Society meetings will not begin with an opening hymn or prayer but will conclude with a closing prayer.