Something Extraordinary Additional Relief Society Meeting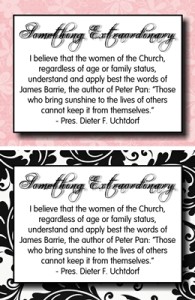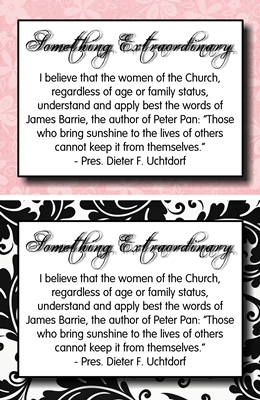 Here is an idea for a Additional Relief Society Meeting
Show (Watch and download video here) "Something Extraordinary"
Have someone speak on "doing good" you could use:
You can then give a challenge to the sisters to try to do a good deed every day for 30 days. ( We must stress that a good deed can be form making dinner to saying Hi, smiling giving a hug etc)
Then you could have a service project to do.
Please added you ideas!! Either email them to us at liz@theideadoor.com or in the comment box below.
Here are some files that can be used, including the video clip:
I have also recently hand out out this when we did this event again: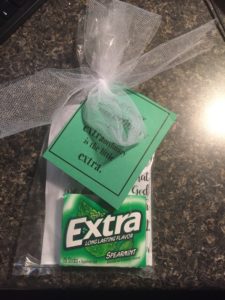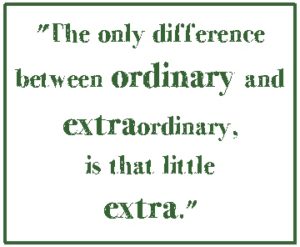 something extraordinary invite.pdf1.96 MB
---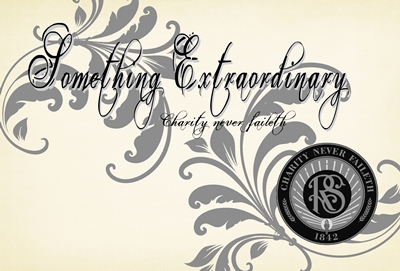 something extraordinary invite.jpg2.02 MB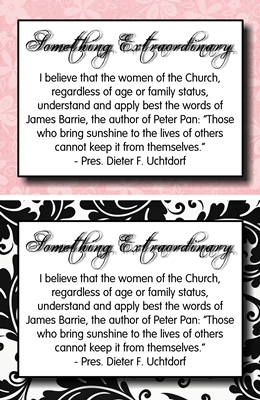 something extraordinary magnet.jpg1.97 MB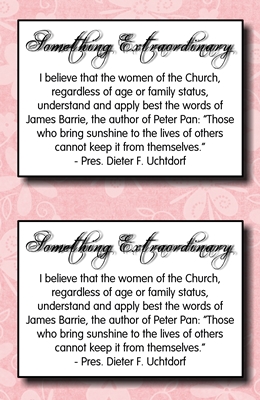 something extraordinary magnet 2.jpg1.93 MB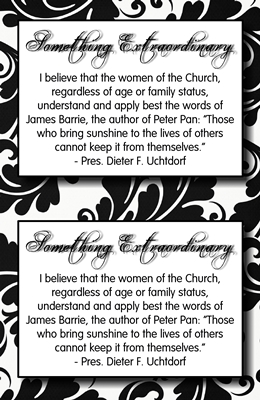 something extraordinary magnet 3.jpg1.74 MB
Also see our Have I Done Any Good in the World Today? Page
Relief Society: Something Extraordinary
 http://www.youtube.com/watch?v=PqfCXBsXGfQ&;I
VIDEO:
Screen Shots for Movie Downloads
ISO File:  https://docs.google.com/file/d/0B_VZjXIwLkOwZnE5NmFBbWI3cXM/edit?usp=sharing
MPS File:  https://docs.google.com/file/d/0B_VZjXIwLkOwQ2pHVERJamtlSUU/edit?usp=sharing