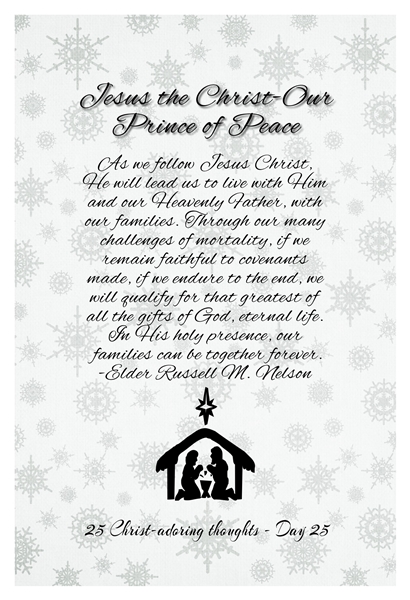 Most of these came from this article, which came from an article in Meridian Magazine called Unto Me a Child Is Born! By Colleen Harrison
http://www.ldsmag.com/lds-church-updates/article/6822?ac=1
But some of the others I put togther from info at found at LDS.ORG.
I hav put them on 4x6 photo cards for you to print and handout, or save the image and sent them through emails or texts.